January 18, 2023
Garage Door Brackets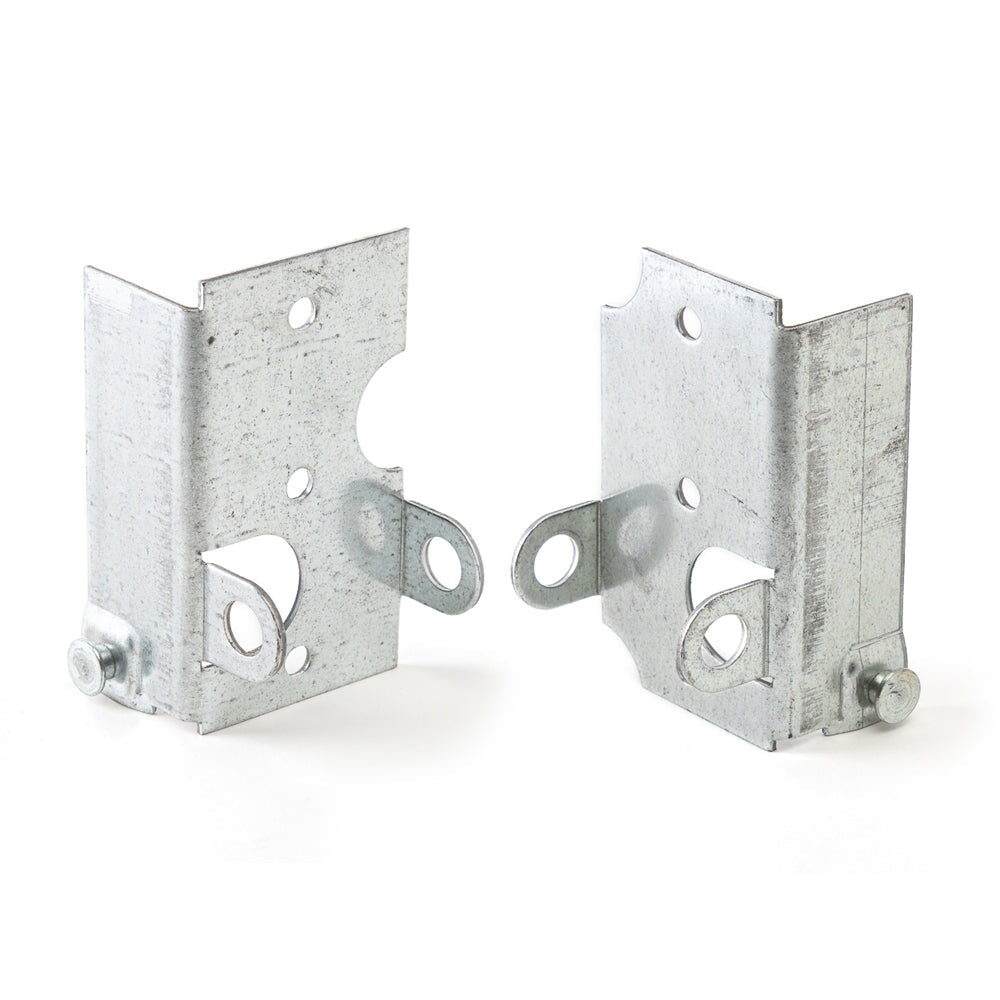 Garage Door Bracket Overview
It's not a good idea to ignore a broken garage door bracket. If your door wont go up, one of the first places to check is the opener bracket. If the door in binding, you might check the end bearing plates for alignment. There are a bunch of different brackets on a garage door and in this article we will go over them.
Broken Brackets Need Attention
Broken brackets are much more common than you might think. In fact, they're so common that if you have a garage door and it's not opening or closing properly, it could be due to a broken bracket. A defective bracket can cause your garage door to not open or close properly at all, making it unsafe and making it a pain to get into your home.
Different Kinds of Garage Door Brackets
End bearing plates - also known as just garage door bearing plates, are used to hold and support the spring and shaft in place. There are two types of bearing plates: supported and unsupported. Supported bearing plates attach to both the horizontal track and the garage door header, while unsupported bearing plates only attach to the horizontal track. Unsupported bearing plates are not as strong as supported ones, but they may be necessary in certain situations, such as when the springs are located near the back of the garage.
Spring anchor bracket - Set in the center of the garage door on the torsion bar. This bracket supports the garage door springs in the center on both single and double spring setups.  Wayne Dalton makes a special bracket for their torquemaster spring system, the Wayne Dalton center wall bracket.
Struts - Sometimes people refer to garage door struts as brackets but they are just reinforcing steel struts to keep your garage door rigid and straight.
Garage Door Opener Brackets - Garage door opener brackets are designed to provide additional support to a garage door when a garage door opener is installed. These steel brackets are usually adjustable and can be used with most garage door openers to provide the necessary reinforcement to the top sections of the door. These brackets are vital to the proper function of the door.
Garage Door Roller Brackets - Sometimes people refer to bottom brackets and hinges as garage door roller brackets. Check out our selection.
Garage Door Brackets are Important
Garage door brackets are an important part of the garage door ecosystem. They support the weight of the door, allow for garage door openers to be used repeatedly, and keep the door running reliably for years so it's important to replace them if they become damaged or break. If you have any questions about garage door brackets check out our garage door bracket selection.